106.7 Track FM is a radio station featured in Huntdown: Mayani that plays freestyle, mix pop, miami bass, hip hop, rap and electro music. The radio station is hosted in the Mayani area. Track FM is based of the real-life radio station Power 96 that used to play the same genre of music during the 1980's.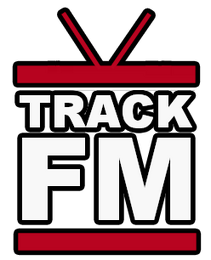 Milli Vanilli - Girl You Know It's True ( NYC Subway Remix )
Arthur Baker - Breaker's Revenge
Stevie B - Party Your Body
Cover Girls - Show Me
Whodini - Magic's Wand
Twilight 22 - Electric Kingdom
Dino - Summer Girls
Narada Michael Walden - Divine Emotions 12" Inch Mix
Jonzun Crew - Pack Jam
Stevie B - Spring Love
Afrika Bambaataa and SSF - Planet Rock
Divine Sounds - What People Do For Money
Captain Rock - Cosmic Blast
Freestyle Masters - Don't Stop The Beat
Planet Patrol - Play At Your Own Risk
Madonna - Into The Groove Dubmix
Freestyle - Don't Stop The Rock
Sweet Sensation - Take It While It's Hot
Judy Torres - Come Into My Arms
Stevie B - Funky Melody
Dennis Edwards - Don't Look Any Further
Hashim - Al-Naafiysh (The Soul)
Rochelle - Praying For An Angel
TKA - X-Ray Vision
Shannon - Let The Music Play
Grandmaster Flash - Beat Street
Stevie B - Dreaming of Love
Stevie B - In My Eyes
Rock Force - I Cant Hide
Afrika Bambaataa & Soulsonic Force - Looking for the Perfect Beat
Newcleus - Jam On It
Sugarhill Gang - Rapper's Delight
Corina - Give Back My Heart
DJ Sven - Holiday Rap
Paul Hardcastle - 19
Cafe Society - Woodpeckers From Space
Vanilla Ice - Ice Ice Baby
Dennis Edwards' song, Don't Look Any Further doesn't really fall into the categories of music played on the radio station but is featured because it is a well-known song that has been sampled in countless hip hop and rap songs.
Community content is available under
CC-BY-SA
unless otherwise noted.