LegalTrust Bank is an American banking and financial services holding company based in Mayani, Florida. LegalTrust bank was established in 1979 by American businessman John Terry Silverman and early Colombian pilot Ernesto Ceruz. LegalTrust Bank has their main headquarters in One Bayfront Plaza. LegalTrust is the second largest bank in Florida, only behind Southeast Savings Bank.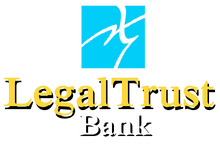 Locations
Edit
Community content is available under
CC-BY-SA
unless otherwise noted.