Coral Beach is the southernmost neighborhood in the city of Mayani Beach located on South Island. The neighborhood is bordered to the north by Oceanview.  It is also well known for its fancy Art Deco architecture, especially along Beach Drive. Coral Beach is based on the real-life neighborhood of South Beach. 
After the crime-ridden shacks of Mayani Beach had been removed in 1904, streets were laid out in the area that is today Coral Beach and Oceanview, and was the first location to be inhabited by civilized people. It's growth sped up in the 1930's and the district became well-known for it's many Art Deco and Streamline Moderne buildings. It was also known for it's laid-back attitude and from 1938 all until 1977, it was the most popular tourist rental location in southern United States, however it all changed when the neighborhood became a haven for crime and drugs.
Places of interest
Edit
Coral Beach Marina
Edit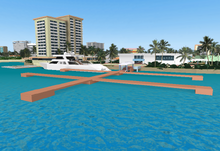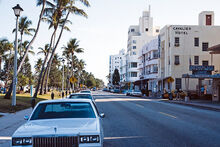 See wikia article: Coral Beach Marina
Businesses
Edit
Hotels and condominiums
Edit
Community content is available under
CC-BY-SA
unless otherwise noted.